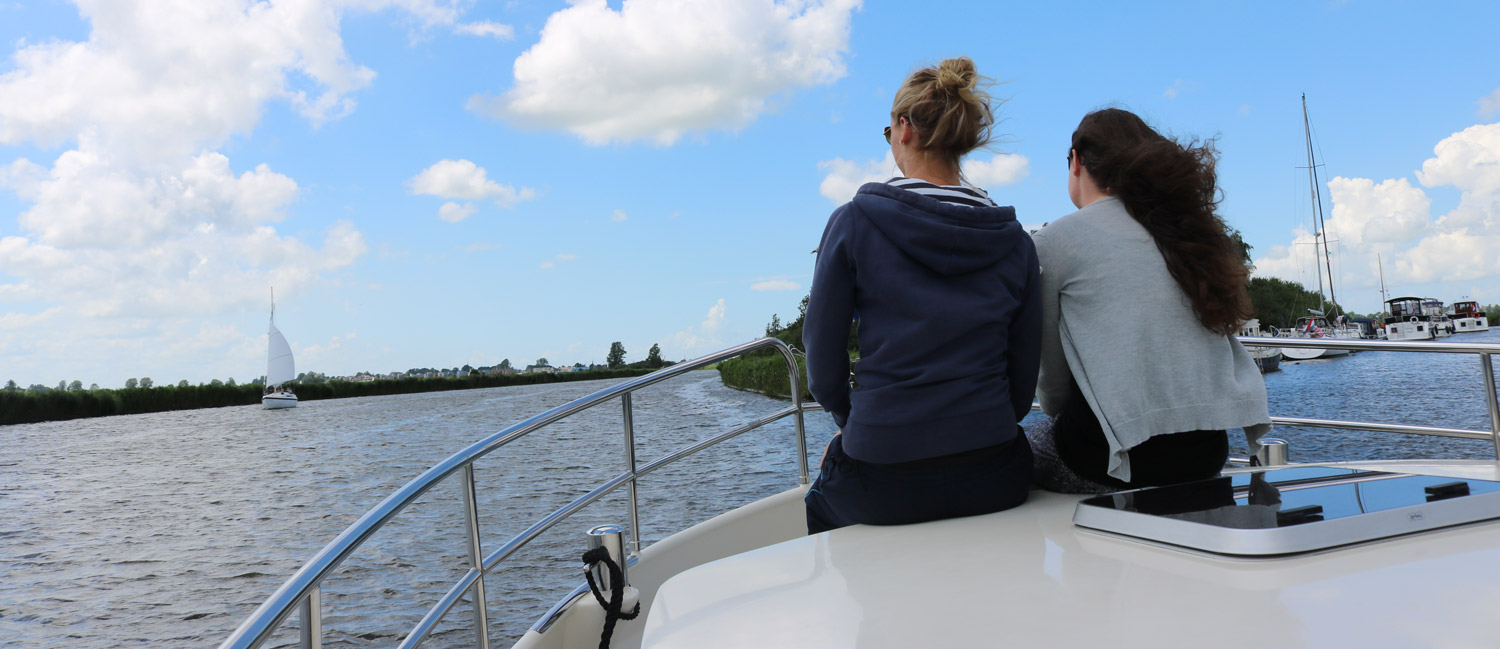 friesland boating
For more than forty years we have been letting vacationers experience the best boating vacations!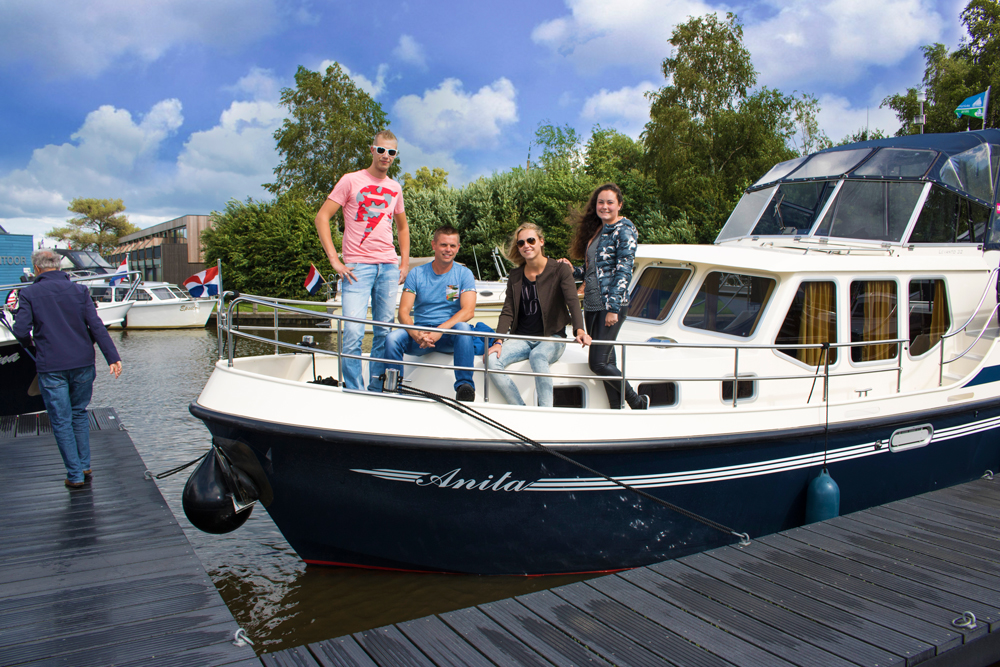 Friesland Boating has been renting out boats from Koudum since 1982. The fleet consists of various cruisers and kormorans.
Because of the great diversity of boats there will always be a suitable boat for you. Our boats are for rent without a license and vary from 1 to 12 people. After a fantastic boating holiday you will return completely relaxed. A boating holiday to never forget!
friesland boating for a complete boating holiday!
July 1, 2023 marks 24 years since Helga and Gerben Zwerver took over Friesland Boating Yachtcharter. Friesland Boating itself has existed since 1982, making it one of the oldest charter companies in the Netherlands.
 "Year in and year out we see cheerful people get off the rented boats. We take care of the rental of our boats every day with pleasure, so you can enjoy a wonderful boating holiday". - Gerben Zwerver
Over the years the offer has become much more varied, with a range of 21 boats there is "something for everyone". In recent years we have had the pleasure of meeting many regular customers. Some come back every year, for 20 years!

we are very proud of our location!
Koudum is where it all starts!
The marina of Friesland Boating is the ideal base. Numerous routes are possible from Koudum. Cities, such as Stavoren and Hindeloopen are easy to reach. In addition, the connected lakes, such as the Fluessen and the Morra attract many water sports enthusiasts during the season, which you can amply enjoy. Via the Fluessen you can reach the rest of Friesland, think of Sneek, the national area "De Alde Feanen", Sloten, Grou, Joure, you name it! In short, a wonderful start to your boating vacation!

Read more about the sailing area around Koudum.
service comes first at friesland boating
Trust and safety on boating holidays!
Friesland Boating charter does not only arrange your boat. We will inform you about all ins and outs of sailing and of your booked boat. When booking a boat you will receive a digital board book with all the information about your booked boat. You will also receive an inventory list of your booked boat.
arrived at friesland boating marina
Where the holiday feeling begins
As soon as you arrive at our marina we will do everything we can to give you the right holiday feeling. Before you go on your holiday, we will go through the contents and operation of the boat, so that you can leave the marina without any worries!
free parking in our harbour
Right at our marina we have plenty of free parking spaces available. From the car you can easily load and unload your belongings. The car can be parked here free of charge for the entire vacation. Our boarding location is only 1.5 hours from Amsterdam.

personal service at friesland boating
Should there be any difficulties or questions when booking one of our ships or during your boating holiday? Then we will be happy to help you! You can reach us by phone: 0031-514 522607
We look forward seeing you!
Your Friesland Boating yacht charter crew