boat rental Fluessen (friesland)
Boat Fluessenrental, the most beautiful lake of south west Friesland.
your itinerary through the heegermeer and the fluessen with boat rental grou
If you sail away from Koudum, you're actually right in theFluessen. This is the second largest lake Friesland after Lake Tjeukemeer. Always wanted to spend the night on an island? At the lake are a number of small islands, where you can spend the night for free. So you can enjoy the Frisian landscapes even more. In the summer period a boat will sail past the islands in the morning and you can buy your breakfast there. In the evening enjoy the sunset with a beer or wine and wake up in the morning with a delicious breakfast!

The uninhabited islands of theFluessen, you must have been there!
Enjoy the beautiful sunset while enjoying a delicious beer or wine. The next morning when you wake up, you can go and enjoy breakfast. In the morning a boat sails by that sells breakfasts.
Do you see this now? Then you can take a look at www.marrekrite.nl. In the menu on the top left you can find the map, where you can then click on 'varen' for all the locations of the islands.

your route through the flues.
If you go through the Fluessen canal, you will reach the Heegermeer. These 2 lakes together with the lake form Morra an elongated glacial valley. During your holiday you can also visit a few other villages that are easily accessible by boat. So you can go to Heeg and if you sail a little further to Ijlst or Sneek. Sneek is located on the Sneekermeer. In the summer there are many water sports events here.

On the way to Sneek

Also you can walk Sneek along the canals with its old canal houses. There is a nice shopping mall and there are also many nice terraces. Are you in for a visit to a museum? Then you can visit the Frisian Maritime Museum or the national model railway museum. A visit to Heeg and Ijlst is also highly recommended. In Ijlst runs the river the Geeuw. Ijlst is one of the Frisian Eleven Cities of the Eleven Cities Tour. Heeg is known for its national monuments that are definitely worth a visit.
why is the flues a real recommendation for your holiday?
The area around the Fluessen, is primarily characterized by its vastness with low-lying lands, with a gentle slope in the landscape. It is recommended for people who love peace and nature.
Thousands of years ago, a carved out valley was created by the shifting land ice, which filled up with water Fluessen and created the Heegermeer. You can also visit a Koudum, the place where you get on the boat. Between Koudum and Molkwerum (which is near Koudum) you can also Friesland find one of the largest examples of windmills.
book now your boating holiday in and around the Fluessen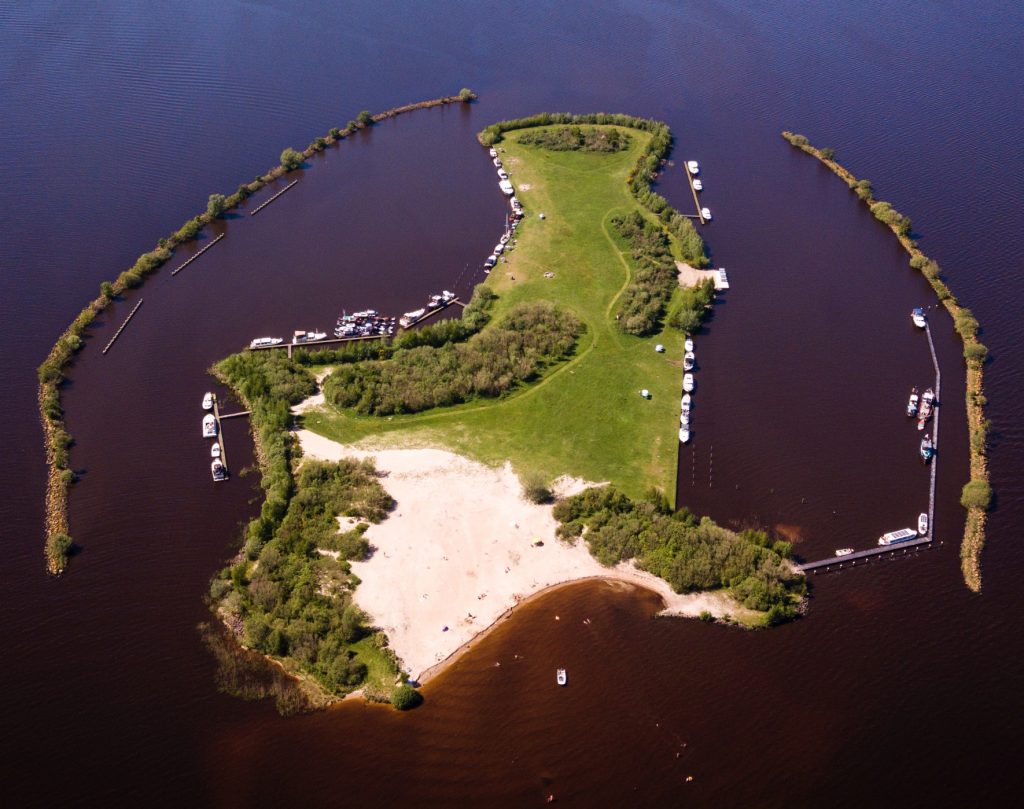 sailing without a license?
With us you can sail without a license. Friesland Boating has the perfect fleets for a sailing holiday without a license. The boats are under 15 meters and they can't go faster than 20 km per hour. So you can Friesland have a boating holiday without a license. You don't need any boating experience either. If you do want to learn something about sailing, you can book a sailing instruction. That costs 50 euros per hour. For more information please visit:
With which ship would you like to go on holiday in and around the fluessen? Do you opt for a kormoran, or for a houseboat?
Before you choose a boat there are a few important points you can take with you to make a choice. You can experience your boating holiday with a minimum of 2 and a maximum of 12 people. Depending on the number of people, you can choose one of our boats. The rental boat has a layout with a number of fixed beds, and the saloon seating area can also be extended to a double bed.
how many people are you going to sail with?
Are you coming with the family, or with a group of friends?
For couples and families we have a houseboat or motor yacht. Do you come from a larger family, are you with a group of friends, or are you going on holiday with more than one family then you better make your choice with the Kormoran motorboat. These boats are equipped with several toilets and showers and have a large terrace on deck.
The boats we offer are fully equipped and have a shower, toilet, beds, sofas, refrigerator, hotplates and kitchen utensils. The complete inventory list can be viewed at the selected boat.
On these boats you can enjoy a cold beer or wine from the fridge on the deck terrace.
You can park for free!
You can park your car free of charge in the harbour. The car is parked for free on the terrain next to our harbour during your holiday. This way you can also easily put your belongings from your car on the boat, and we offer this for you. Our boarding location is only a maximum of 1.5 hours drive from Amsterdam!
rent a boat around the fluessen?
View the offer