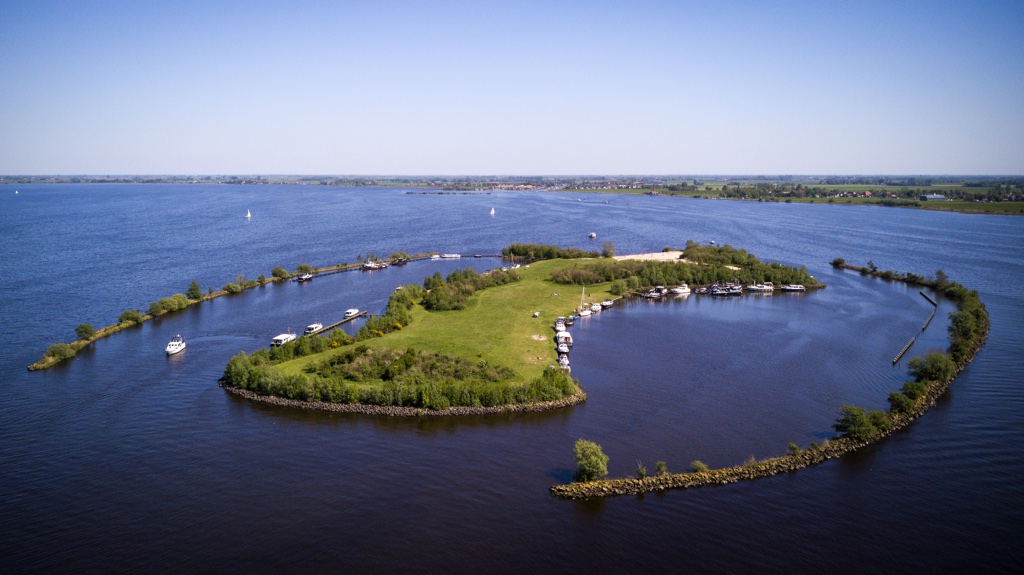 Marrekrite
Natural mooring in Fryslân
Want to try another place to spend the night? How about free moorings in the middle of nature? Your boating holiday is not complete without a natural adventure!
The Marrekrite is a partnership between the province of Fryslân and 21 municipalities in Fryslân. The goal is to find a good balance between recreation on and around the Frisian water and the landscape and nature. In total you will find over 3,500 Marrekrite moorings at 550 locations in Fryslân. On the recreation map you can view them all (map top left in menu). We make every effort to ensure that you experience an unforgettable boating vacation in Friesland!
Advantages Marrekrite- berths:
Free (with pennant)
In the middle of nature

The budget to maintain and manage all facilities is limited. Obviously, a large part of the management and maintenance is financed by the province and the 21 municipalities. You as a water sports enthusiast can also make a contribution by buying the Marrekrite pennant for the amount of € 15.00. This is also for sale with us.